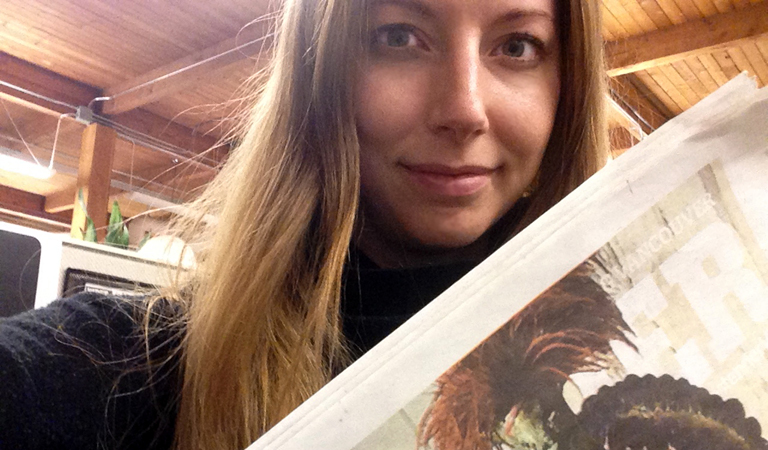 In a job interview once—years ago—I was asked an impossible question: "So," the person inquired, inscrutably. "Are you a writer? Or an editor." 
I took a few seconds to think about it, and my mind raced. Not about what the right answer should be, but what the answer was at all. 
"Both," I declared finally, with just the smallest hint of uncertainty in my voice. You see, until that moment, I didn't realize the job could boil down to being one or the other, and I didn't want to have to choose.
Thankfully, I haven't had to. 
For nearly five years now, I've had the privilege of working at the Westender as the arts and style editor. On a small team in today's rapidly changing media landscape, it meant doing as much writing as managing, laying out pages, organizing photo shoots, brainstorming brand strategy, and growing our social media community. It meant planning content, following up with freelancers, attending events and shooting photos. It meant learning as much as humanly possible from my editors, so that I understood every aspect of my role to the best of my ability. It meant filling in as the editor when vacation season rolled around.
It also meant helping freelancers, friends and colleagues shape their stories into the kind of experiences that keep readers coming back for more. And then it meant writing some more, with each story aiming to be compelling enough to bear the ultimate stress test of my byline at the top of the page. 
Now, as I step into the role of editor of this 67-year-old newspaper—the city's longest-running alternative weekly—it feels like very little is changing, and everything is changing all at once. 
I look forward to the challenge, especially as I continue on as editor-in-chief of VITA magazine. I can also rest easy now, knowing that I gave the right answer all those years ago. I'm a writer and an editor. No uncertainty here. 
Know an amazing person? See an issue or area of the city that needs more coverage? I want to know: editor@westender.com